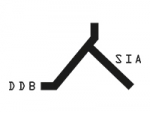 Long Description
Tribal is a creative technology firm that offers business solutions for many businesses.
They help businesses to thrive in the fast-paced world of digital and experience economy by leveraging on human insights with smart data to generate useful strategies for businesses to stay ahead.
Tribal is constantly innovating and finding creative ways to break the mold. Their services include business consulting, data science, technology engineering, customer experience, creative and social services, and many others.
Their approach to helping your business grow is one that includes both tackling the technicalities, and to find the creative expression to exhibit the brand's identity. This is to ensure that the rapport between your business and your clients/would-be clients, is one of a long-lasting relationship.
Tribal has about 400 talents and has expanded to about 17 offices in 11 countries worldwide.
Their all-in-one business solutions powerhouse nurtures excellence in technology, CRM, e-commerce, search, consulting, ROI, gaming, mobile, analytics, and social media. The local offices of the agency are voted in the Top 3 in their respective markets.