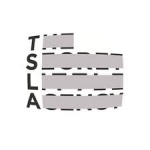 Long Description
The Secret Little Agency (TSLA) is a brand building and advertisement agency that impacts businesses, creativity, and culture in Asia.
Founded in 2007 by Nicholas Ye, the agency began with Transitions Optical as the only client. However, it grew exponentially over the next decade to become a company with more than 60 staff in both Singapore and Shanghai. Their distinction to other agencies is that they approach problems in entertaining ways. Methods that are being reinvented every day, in an ever-changing world.
Though there is more to it than their advertising capabilities, their approach is unique, and this makes them an award-winning advertising agency. Their work with top brands like Grab, DBS, POSB, Economic Development Board, Nokia RedMart, Netflix and many others.
They also have overseas projects where they form a strategic partnership with Mother globally. The expansion will have TSLA working alongside Mother spanning across major creative hubs – the Americas, Los Angeles, New York, and Buenos Aires; Europe, London; Asia, Singapore, and Shanghai. Their work with top brands like Nokia, Grab, DBS, Redmart, etc., tells that story quite well.
They can be found globally in London, New York, Los Angeles, Shanghai, Buenos Aires etc.