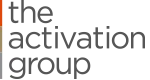 Long Description
The Activation Group (TAG) is a renowned brand marketing agency that was formed with the alliance of four established creative agencies, VMSD, Oomph, Luminart, and Leftfield. With the synergistic relationship of these established agencies, TAG can offer all-rounded retail and brand activation solutions.
With over 20 years in the business, TAG has grown to become a digital brand marketing powerhouse. Their headquarters is in Singapore, with offices and branches located in other parts of Asia like Hong Kong and Thailand. Currently, they have about 200 talents helping clients achieve their business goals.
TAG offers multiple digital services including Branding Strategy & Concept, Experiential & Promotional Marketing, Branding & Identity Execution, Digital Marketing, Event Management & Activation, Retail Design & Build, Retail & Event Manpower Solutions and Retail Audit & Customer Engagement.