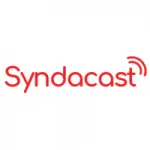 Long Description
Established in 2008, Syndacast's is an online media agency that is driven primarily by technology, data, and results. Its headquarters is located in Bangkok but has expanded its operations to Singapore.
Touted to be one of the leading companies in digital performance marketing, Syndacast has gained recognition for delivering ROI and exceeding clients' expectations, particularly in the Travel & Tourism sector. As a result, the recognition of the company's achievements has spread to other industries too. Currently, they have the opportunity to handle client portfolios such as real estate developers, banks and eCommerce businesses. They also assist clients in integrating, consolidating, and quantifying various digital marketing efforts and is focused on generating fast and efficient results.
Syndacast offers multiple digital services including Search Engine Optimization, Performance Marketing, Conversion Rate Optimization, Content Management, PR and Video Syndication, Strategic Planning, and Social Media Marketing.