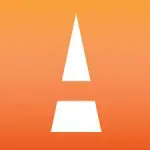 Long Description
Strategic DigitaLab is an agency that helps your enterprise to have a global reach. They creatively utilize the use of technology and design to assist clients in launching their marketing and communications campaigns.
Located in Singapore, Strategic DigitaLab is an exclusive digital marketing agency that is concerned about the growth of your business. Currently, they belong to one of the largest communications networks in Asia-Pacific and is a member company of Strategic Public Relations Group.
Touted as one of the best digital marketing agencies in Asia, Strategic DigitaLab was established in 2016 and has ever since then has grown in terms of reputation that renders quality services to firms and clients.
The edge they have over other agencies is their explorative use of technology. They help clients to strategize by using innovative tools to plough their competitors' marketing ecosystem and the trending landscape. This acts as a digital compass for clients and helps them to conceive ideas.
Some of the services that are offered by Strategic DigitaLab include Creative ideation & technology, Digital marketing, Digital Strategy, and Content Creation.