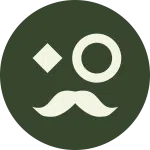 Long Description
Showman Digital is a dynamic and forward-thinking digital consultancy headquartered in the vibrant city of Singapore. With a passion for innovation and a commitment to excellence, we specialize in empowering businesses, irrespective of their scale or industry, to thrive and flourish in the ever-evolving digital landscape.
At the core of our philosophy is the belief that every business has unique aspirations and challenges. As such, we take a personalized approach to digital transformation, crafting bespoke strategies that align with your brand identity, goals, and target audience. With a deep understanding of the digital ecosystem, we seamlessly blend creativity with technology to deliver solutions that drive tangible results.
Our team of seasoned experts comprises individuals who are not only well-versed in the latest industry trends but are also adept at thinking outside the box. We're not just here to execute; we're here to strategize, innovate, and elevate your digital presence. By leveraging cutting-edge tools and techniques, we bridge the gap between your business and the digital world, unlocking boundless possibilities for growth and success.
What sets us apart is our unwavering commitment to excellence and our dedication to your success. From creating visually stunning websites that captivate your audience to formulating data-driven SEO strategies that enhance your online visibility, every aspect of our work is infused with creativity, precision, and a touch of our unique digital flair.
Ultimately, Showman Digital is more than just a consultancy; we are your trusted partner on the journey to digital success. With a focus on collaboration, transparency, and unparalleled expertise, we strive to be the catalyst that propels your business to new heights in the digital age. Join us and experience the Showman Digital difference as we embark on a transformative journey that turns your digital dreams into reality.