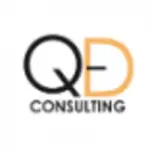 Long Description
QED Consulting is founded in 2010 and is a digital marketing and communication agency that has its headquarters located in Singapore. QED Consulting's approach towards digital marketing is unique from most digital agencies in Singapore. It was formed by sourcing the top marketing personnel around Singapore to have a team of CMOs (Chief Marketing Officers) to radically change how organizations grow their businesses.
With the vast experiences and collective capabilities of the people working in QED Consulting, businesses and brands can immediately reap and benefit on the strategic marketing expertise. With cost-effective solutions that are based on business outcomes and resulting in high returns, they help brands expand their potential and to engage in any competitive market with confidence and having the highest chances of success.
Some of the solutions QED Consulting provide are, Digital Strategy Consulting, Strategic Counsel, Digital Crisis & Reputation Management, Digital Performance Audit, Team Structuring & Workflow Design, Policy Development, and Training & Equipping.
QED Consulting is a trusted brand in the digital marketing arena and has brands like Singapore Pools, Benjamin Barker, Singapore Press Holdings, Gardens by the Bay, HBO, Discovery Channel and many more as its portfolio.