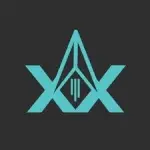 Long Description
Plexxie is a creative and social media agency based in Singapore. Two creative friends from Singapore had established the agency. The main objective of creating Plexxie is to breach the gap between creative talents and businesses looking for their services.
With the platform, Plexxie has used its creative tactics to generate leads for its clients by working with digital entrepreneurs and business owners. Some of their services include content creation, which allows their clients to gain more visibility and awareness. Plexxie achieves this by acquiring skills and technical expertise in freelancers which specializes in fields like Graphic Design, Photography, Sound & Music, Videography, Copywriting, and more.
Another service Plexxie is known for is social media marketing, which is the core of other services like Facebook & Instagram Ads campaigns, social media reporting, influencer marketing, content strategy.
With the offerings of social media marketing service, Plexxie promises to deliver unbeatable ROI when you employ them to run your social marketing campaigns.