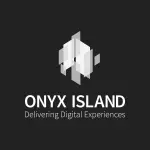 Long Description
Headquartered in Singapore, Onyx Island is exclusively a digital agency that has experience with tackling some of the challenges that are faced by businesses today. They help to develop brands' capabilities, brands' internal creativity, the provision of end-to-end web services, e-commerce, and general business solutions for agency partners and clients.
As a progressive cum unique agency that they are, Onyx Island has established an illustrious and considerable track record with their previous clients so that most of them have been converted into recurring partners. These clients range from small scale establishments to multinational companies.
Their core values are flexibility, warmth, and creativity. They are committed to delivering high-quality services to each of their clients via the use of sophisticated digital technologies. This is one of the many positive attributes that clients can expect from Onyx Island. They offer a multitude of services including Web Design, Web Development, User Experience Design, Digital Solutions, Ecommerce, and Content Management.