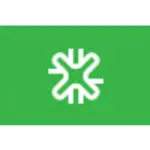 Long Description
Nurun is a global technology and design agency that has collaborated with some of the world's most innovative brands. Founded in 1995, Nurun operates in Singapore and other parts of the world. The agency has served clients like Walmart. Adidas, Bouygues Telecom, BBVA, Coca-Cola, General Electric, Google, Electronic Arts, The Home Depot, Tesla Motors, and Sony.
Their products and services are designed with a unique combination of smart thinking, human insights, and technology. With the headquarter located in Montreal, Quebec, Nurun employs more than 1,200 professionals including strategists, designers, marketers, and software engineers.
Nurun recognizes the fact that new digital services have completely reshaped the modern customer experience. With the help of powerful software capabilities, Nurun designs personalized and context-relevant experiences for their clients. The agency has what it takes to meet the demands of today's tech-savvy customers, that requires engaging interactions from agencies to understand their unique problems.
The services that they offer include Design Research, Transactional Platforms, Digital Products, User Interfaces, Service Design, Virtual Reality, Digital Strategy, and Web Development.