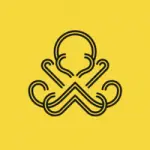 Long Description
A network of MullenLowe Group, Mullenlowe Profero is a global leader in digital and experience-led transformation. Established in 1998, Mullenlowe Profero has been helping brands witness unprecedented growth through experience-led business solutions.
The agency has worked with some of the world's top brands such as Royal Mail, Primark, Unilever, Harley-Davidson, Western Union, and ASOS.
With 15 global offices, Mullenlowe Profero operates in Singapore and other parts of the world, they serve their clients regardless of geography or scale. The focus of the marketing agency is to deliver precise solutions: CX, design, creative ideation, analytics, business strategy, and many others.
Over the last few years, Mullenlowe Profero has won numerous awards including Effie, Cannes Lions, BIMA's and Clios. As part of MullenLowe Group, the agency invests in people, partnerships, and products to deliver top services to a broad assortment of industries. Web development, SEO, online media, eBusiness strategy, design, and eCRM are some of the prominent services that they offer.