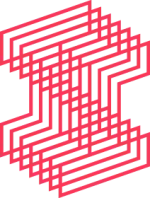 Long Description
Iris agency is a leading integrated digital marketing consulting firm with clients across multiple domains. Their vision is to help clients gain a competitive advantage in the face of change and challenges. They are only involved in brands that can improve lifestyles through their products, services, and solutions.
Their varied services include Advertising, Brand Consulting/Brand Strategy/Brand Reputation, CRM, Digital Marketing/Interactive, Direct Marketing, Event Marketing, Creative/Graphic Design, Brand Monitoring, Marketing Services, Mobile, Content Marketing, Social Media and Web Design Production/Development, SEO/SEM and many more. This versatility of services that is offered by them helps drive businesses forward.
Iris Singapore is a growing micro-network of over 1,000 people in 14 locations across the world and has a unique blend of brilliant, genuinely collaborative people with an incredible diversity of skills. The fusion of both talents and their unique blend of skills and services enable them to rise to the challenge of meeting the needs of the clients.