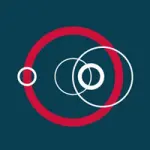 Long Description
Fifth Ring is a global B2B marketing communications agency that has been established in 1991. It has specialist knowledge of energy, property, financial services, software, healthcare, education, and marine engineering markets having a presence in Aberdeen, Houston and Singapore. They also offer services including branding and strategy, content creation, design, digital media, public relations, web design, and advertising.
They abide by the ethos of "Thinking like a strategist. Creating like an artist. Acting like a pro"
The team members having extensive client knowledge, industry experience, and marketing proficiency combined with specialized skill and inspired creativity are confident in delivering results. They have a service-first attitude where everything they do is concentrated on building the value of your brand and sales pipeline. They believe in a synergistic relationship together where both parties can benefit. The team members are also gifted with a blend of creative touch and technical expertise. They listen to the goals of your corporation and will work out in achieving them.