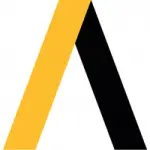 Long Description
Digital Arts Network is one of the leading digital marketing agencies operating from Singapore and with over 500 digital marketing specialists. A recognized center of excellence, DAN brings together TBWA's global digital talents providing TBWA services such as search and analytics, IP, creative technology and UX through social media, content, and mobile.
They have developed DAN elements starting from data science to product development. A business can take advantage of these elements or services to build a strong online presence from scratch. DAN represents all its digital specialists embedded throughout the global TBWA collective.
Founded in 1992, TBWA SINGAPORE was voted Southeast Asia Creative Agency of the year in 2018 and Singapore's Creative Agency of the year in 2018 by Campaign Asia and Overall Agency of the Year, Creative Agency of the Year, Digital Agency of the Year, Full Service Agency of the Year and Brand Consulting Agency of the Year 2018 by Marketing Interactive.