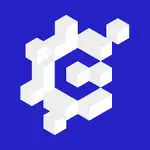 Long Description
Construct Digital is a data-driven, B2B Singapore-based online marketing agency with years of experience serving MNCs and SMEs. A team of over 50 marketing specialists spreading across Singapore, Vietnam, and the Philippines, Contruc Digital provides in-house online solutions to some of the world's leading companies. Starbucks, BMW, Nokia, Bosch, and IKEA are just a few of their proud clients.
With many awards to its credit, Construct Digital partner with popular online marketing platforms to build trust and a good reputation. Construct Digital specializes in several content management systems and inbound marketing technologies such as HubSpot, Joomla, WordPress, and Progress Sitefinity. They're proud to be recognized for Excellence in Search Marketing (Bronze) for their work with Giant Singapore in the past year.
Construct Digital represents three service pillars: digital marketing, data & strategy, and development & build. As independent Singaporean Martech specialists serving global brands, Construct Digital use a mix of technology and marketing to design their services.