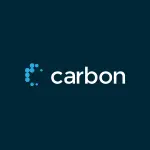 Long Description
Carbon Interactive is an award-winning digital consultancy agency operating in Singapore. Founded in 2004, Carbon Interactive has developed into a leading innovation provider in the country. The agency is known for its ability to pack a punch when it comes to creating brand stories and developing user-friendly websites.
Carbon Interactive is a team of highly competent marketers, strategists, consultants, and storytellers who don't hesitate to go that extra mile to ensure client satisfaction. The company has worked with leading brands Disney Interactive, Beko, Changi Airport Group, and Kipling. If we look at the awards, the agency secured shorty awards finalist for the best presence on Facebook, Marketing Magazine Local Hero 2015 finalist, Marketing Magazine Social Marketing Agency of the Year 2017 Finalist and Marketing Magazine MARKies Award 2015.
As a 360 digital marketing agency, Carbon Interactive provides expertise in areas: digital strategy, branding, social media, usability studies & consultancy, content plan & strategy, web design & development, social listening, digital marketing, consultancy, training & workshop, analytics, design thinking, and crisis management.