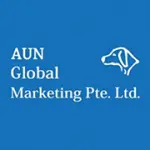 Long Description
Established in 2010, AUN Global Marketing is a Digital Marketing Consultancy specializing in SEO / SEM services in Singapore.
Our headquarter is located in Tokyo, Japan, since 1998 and had since been expanding across Asia, with regional offices in Thailand, Taiwan, Hong Kong, Philippines and Vietnam.
In 2005, AUN went listed in Tokyo Stock Exchange Market, making us one of the few publicly listed companies in the world, specializing in Search Engine Marketing.
Our mission is to guide and assist all clients to choose the right path of digital marketing with our vast experiences.