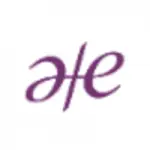 Long Description
When it comes to developing innovative lifestyle communication and marketing solutions, Ate Group has succeeded in making a name for itself as a leading expert.
Founded over 13 years ago in 2006, this group has grown from a marking expertise only company into two entities - Ate Integrated Communications and Ate Ideas.
With the current specialists that are strewn across four disciplines, Ate endeavors to provide clients with an all-inclusive package – Public Relations, Digital, Events, and Branding.
Regardless of how robust a company's marketing needs may be, it will surely find itself utilizing the services found within the four specialties.
Ate, means "to cause and to make", or, "to do and to create". This has guided the operations of this company for many years. They believe that ideas are powerful enough to make things happen, especially when the team has the right resources.
It's medium of operation includes strategic marketing and brand direction, public relations, personality engagement, social media, website development, SEO & SEM, digital analytics, mobile app development, creative event conceptualization, technical production, and events management.