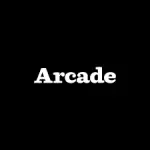 Long Description
Arcade is formed in 2010 and is located in Singapore. It is a collective of creative entrepreneurs that want to create a more meaningful purpose in the lives of people by helping brands succeed. The unique approach of Arcade is to use creativity to help brands flourish especially in the ever-changing environment. It believes in the power of good storytelling as it is more engaging and memorable and this will likely lead to more positive action.
It has experience working on a large range of projects all over the world. This is because of its collaborative and open nature of Arcade, it has clients including Unilever, McDonald's, Google and IKEA.
At Arcade, the belief is that creativity is the key to success for every excellent client relationships and in any industry. It firmly believes that the ideal outcomes stem from clients working directly with creative people.
Currently, it has about 51 to 200 talents to assist businesses including areas in Campaigns, Branding, Digital, Film, Content, Mobile, Social, Games, Editorial, Editorial, TV, Brand experience, and Print.