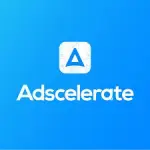 Long Description
Adscelerate Marketing was founded in 2017, and is a SEO & PPC focused digital marketing agency based in Singapore and serves clients both locally and regionally in the Asia Pacific Region. It is the brainchild of Jonathan Ang, a fresh chemical engineering graduate who has decided to become a self-employed realtor.
However, he realised techniques that were age-old like cold-calling, flyers distribution, road-shows are not producing the results that he wanted. Hence the creation of Adscelerate Marketing.
Over the years, Jonathan has worked with the best in the industry and distilled the best practices in digital marketing (SEO, PPC, Social Media Marketing and Marketing Automation) and has seen success in his business.
Adscelerate Marketing can assist in elevating your brand's presence by strategizing marketing campaigns thereby accelerating the growth of the respective brand. It prides itself on an unconventional approach and it can even assist a failing business to turn the tides around.