Advanced Social Media Marketing (ASMM) Course Registration
Complete the required fields with trainee's details and submit the course registration form. Upon submitting the registration form and making payment, your seat will be reserved and we will contact you for confirmation.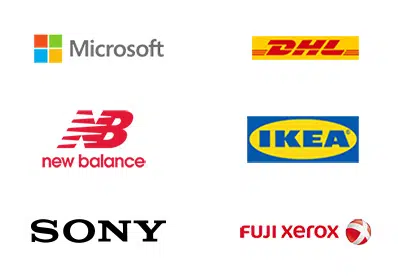 "Lesson content was highly relevant to my job responsibilities and can be applied. Trainer is highly experienced and in tune with the digital marketing industry."
Rachel Koh, Watsons Singapore
"The course is good and I learnt a lot from Walter. He demonstrated topics well during the whole course! It's definitely worth it to attend!"
Chia Zi Xuan, Sunrider
"The class was well-timed, Walter didnt have to rush through his course, which is great! The group exercises are also very hands-on learning and practice, instead of just theory."
Amber Tan, DKSH
"Attended Walter's 2 days fast-track advanced social media course and I have to say Walter gave lots of useful tips and template that will be helpful in building up our social media content strategy."
Jasmine Lim, MCI Group
Companies Who Have Attended Our Courses
We train industry-leading organisations how to excel in Digital Marketing.
Be assured of the highest quality standards of training delivered in the classroom.