Advanced Search Engine Optimization (ASEO) Course Registration
Complete the required fields with trainee's details and submit the course registration form. Upon submitting the registration form and making payment, your seat will be reserved and we will contact you for confirmation.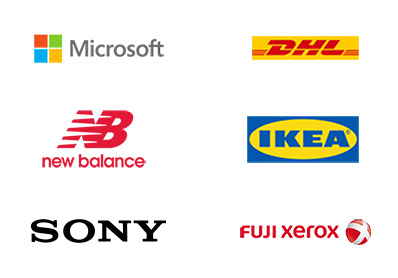 "I have a high level knowledge of the topic, but have never fully learnt to an advanced level. Now, thanks to the help of Equinet and Kevin Dam, I am very confident in my abilities to run a successful SEO strategy."
Will Facer, Tremco CPG
"The Advanced SEO Course is hands-on and useful. As a business owner, this provides a good overview of what I need to do within a short period of time. I'm more confident that I can execute the content and SEO strategy optimally for my company after this course."
Yeo Chuen Chuen
"Kevin is an awesome trainer who takes the time to explain things clearly. Highly recommend my peers to take up the course."
Maurice Mok, DHL
"The course is very useful to understand what really matters in building a trustable, well-ranked website which is good for both human visitors and the SEO engine. Kevin delivered the course very well and shared a lot of his own good and relevant experiences."
Effendy Chearles
Companies Who Have Attended Our Courses
We train industry-leading organisations how to excel in Digital Marketing.
Be assured of the highest quality standards of training delivered in the classroom.