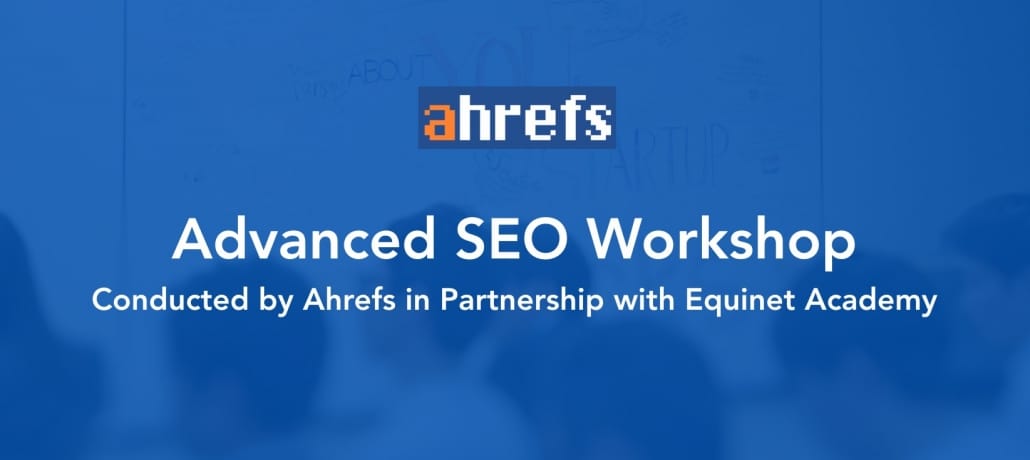 Event Details
According to SEO expert Patrick Hathaway, SEO is the art and science of connecting people to website content, through the medium of a search engine. Good SEO comes from a deep understanding of what potential audience members want to find on the internet, and how to deliver content that fits this need, aligned with a technical setup that enables search engines to recognise that your content is a good fit for their users.
As a strategy, SEO is one of the best tactics in terms of scalable, long-term results. As long as your website or articles are ranking in Google for relevant search queries, you'll receive consistent, organic search traffic.
This intensive 3-hours workshop will cover advanced SEO and content marketing strategies you can apply to your existing business right away.
By the end of the workshop, you will take away actionable SEO marketing tactics that will enable you to grow your website's organic traffic and get more sales.
This workshop is a collaboration between Ahrefs and Equinet Academy.
Workshop Outline
Advanced Keyword Research and On-Page SEO (1.5h)
Presented by Si Quan
Lectures, group discussions, group presentations, demonstration and modelling, hands-on activity
The biggest mistake marketers make in content marketing and SEO
How to determine the traffic potential of a keyword
Advanced keyword selection techniques
How to build a gigantic list of keyword ideas
How to prioritise your list of keyword ideas
Understanding search intent and translating this to action
How to conduct an extensive on-page SEO audit (Advanced)
Diagnosing SEO issues and fixing them
Advanced Off-Page SEO Tactics (1.5h)
Presented by Rebekah
Lectures, group discussions, group presentations, hands-on activity
How to decide what content to produce
How to write blog posts that will rank on Google in the long term
Advanced content SEO techniques
Advanced content promotion tactics
Advanced link building techniques
How to track (and report) content marketing and SEO efforts
Event Date, Time, and Location
Date: 23 April 2019
Time: 7pm – 10pm
Location: Equinet Academy, 10 Anson Road, International Plaza #25-08, Singapore 079903
Entry Fee: $150
Early Bird:  $15 
Trainer Bios
Rebekah Bek
Rebekah started out as a creative copywriter in global advertising agencies, working on brands like Jaguar and Panadol before going client-side to develop content strategy for Marina Bay Sands and Under Armour. She sincerely understands the pain of trying to sell your boss/team/clients on quality content and SEO, and is glad she ended up where she is now: a Marketing Manager at Ahrefs.
Ong Si Quan
Si Quan (SQ for short) is the Customer Success and Marketing Manager at Ahrefs, an industry-leading SEO tool that helps to grow your search traffic, research your competitors and dominate your industry. SQ has 3 years of digital marketing experience, and has helped several tech companies grow their traffic and sales via content marketing and SEO.
This event has reached full capacity
Never Miss an Event. Stay Notified!
Sign up for our event invitations notification list and stay notified of any digital marketing events in Singapore.