20 Must-Have Digital Marketing Tools To Grow Your Business
9 PrMany businesses aim to grow and succeed globally, taking advantage of the borderless interactions the online space affords us. To do this effectively, you need to master the art of digital marketing.
Digital marketing has become mandatory for businesses to succeed, especially if you operate your business online. Visibility is crucial — the more visible you are on the Internet, the more likely your target audience will be drawn to purchase your products.
Digital marketing is multi-faceted, comprising various means that allow you to reach a large audience online at relatively low costs. However, due to its complexity, it can be challenging to manage as a whole.
As such, for an effective digital marketing strategy, you may need tools that make work manageable and faster while yielding optimal results. Thankfully, as technology has evolved, numerous tools are out there to help you maintain your digital marketing efforts.
In this article, we will discuss the 20 must-have tools that can help grow businesses and monitor campaign performances.
What Are Digital Marketing Tools?
Digital marketing tools enable marketers to create, test, and measure the performance of their campaigns, allowing them to launch and test campaigns quickly and effectively. These can range from social media platforms such as Facebook and Instagram to analytics tools such as Google Analytics.
There are multiple facets of digital marketing tools to aid businesses growth, such as:
Content Marketing
Social Media Marketing
Search Engine Optimisation
Digital Advertising
Digital Marketing Analytics
Email Marketing
Here are the different types of marketing tools you can incorporate into your digital marketing strategy:
UX Design tools
Video Creation tools
Social Media Marketing tools
Influencer Marketing tools
Email Marketing tools
Search Engine Optimisation tools
Content Management tools
Data Analytics tools
Top 20 Digital Marketing Tools
Now, let's take a look at 20 of the best online tools that small businesses can use to streamline their marketing efforts, ranging from website builders to email tools to marketing automation tools.
Due to small businesses frequently having limited resources, most of the business tools presented here provide a free plan or trial. Additionally, their pricing is reasonable, especially when compared to other digital marketing tools on the market.
Below is a comprehensive list of the top 20 Digital Marketing Tools that will grow your business.
Every business requires a reliable design tool. Canva is a versatile and essential design tool that caters to the design needs of every industry. It checks many boxes, and even its basic plan is packed with tools like templates, stock photos, fonts, and illustrations.
Although its free plan offers more than enough to get you going, if you choose to upgrade to Canva Pro, you'll also be able to develop a brand kit, which is incredibly helpful in aligning with your design needs. Whether it's an infographic, a social media post or even a presentation, it provides the resources needed to create compelling content. Its Logo Maker is another resource that many starting businesses find helpful.
Canva Pro is also great for collaboration among teams, as changes made by anyone reflect immediately — making it easier to stay on brand and keep up with team members.
Top Benefits of Canva
Canva makes creating branded images as simple as dragging and dropping. Whether you use your logo, social media handles, or a hashtag, what was once a time-consuming task can now be completed in a matter of minutes.
With Canva's transparency tool, branding your images can look sleek and unobtrusive to the viewer.
HubSpot is one of the best digital marketing tools for growing your business today because it combines CRM and marketing in one place. It helps you attract potential customers while also providing a channel for closing deals.
HubSpot exists to help your entire business function better together — from the first time a potential customer sees one of your social media posts or blogs, to the emails you send them, to handing them over to your sales team for their first purchase, to the customer service they receive, and to them promoting your company to their peers.
All this data is centralised, making it easier to scale and assisting your organisation in breaking down data silos and having a single source of truth. This final section aids you in avoiding data inconsistencies and the costly mistakes (and redundancy) that result from them.
Top Benefits of HubSpot
Every interaction between you and a contact is synced to that contact's timeline by HubSpot. This creates a single source of truth for your entire team, from sales to marketing to service to operations.
HubSpot provides a single platform for all of your go-to-market teams, bringing everything they do together that is required to increase customer loyalty and delight effectively.
With the right tools and support, your team can align marketing and sales, offer highly personalised messaging, make data-driven decisions, and much more.
Semrush assists businesses in managing digital marketing techniques such as SEO campaigns. You can manage campaigns for social media, pay-per-click (PPC), SEO, and content marketing with the help of this all-in-one SEO tool.
One useful feature of Semrush is spotting trends in your industry that you can leverage. It also can evaluate your on-page SEO and aids in page improvement. Most businesses use this to better understand their page and SEO-optimise it for improved lead creation.
Semrush constantly updates and upgrades its features while also expanding its scope. While it initially started as an SEO tool, it has expanded into several facets of digital marketing, such as content marketing, social media, and PPC.
Semrush evolves along with the SEO and digital marketing sector, which happens often, to keep its users and their clients abreast of developments.
Top Benefits of Semrush
Semrush assists you in choosing effective keywords for your campaign. You'll discover the keywords your rivals are utilising and where they are in the search engine results, providing a wealth of information on how you compare to your competitors.
Using Semrush eliminates the need to find additional SEO tools to carry out a particular operation. With Semrush's all-in-one marketing tool, you can efficiently carry out any SEO or marketing work.
You may now produce more content — specifically, high-ranking content on Google and other search engines — thanks to the Semrush SEO content template features.
Buzzsumo is a powerful online tool that allows users to discover what content is popular on any website or regarding particular topics. When it comes to creating content, to provide content that people want and need, you must first understand what is popular with them.
It can take hours to sift through all social media platforms to find out what people are talking about and what their concerns and needs are. Being able to enter specific search criteria, analyse content, and discover what is already working in your area can be invaluable to a marketer in terms of sharpening your focus and providing direction.
Top Benefits of Buzzsumo
Buzzsumo collects data on which topics are receiving the most attention. It examines where specific topics are discussed and how much attention these topics receive.
Buzzsumo allows you to set up keyword alerts to notify you when new or updated content is posted. You can see who posted and where, enabling you to decide what your next step should be in terms of your marketing efforts.
Sprout Social is a tool for managing social media. However, it functions more like a suite of tools for managing social media. With this web and mobile application divided into a few distinct features, you can manage your social media schedule, inbox, mentions, and analytics.
The platform enables LinkedIn, Twitter, Facebook pages, Pinterest, YouTube, and Instagram business accounts for the leading social networking platforms. You can also link accounts from Google My Business, Google Analytics, Tripadvisor, and Glassdoor when you connect a profile.
Their goal is to enable businesses of all sizes to form genuine connections with their customers. Sprout Social is a terrific choice because it simplifies handling many social media networks in one location.
Top Benefits of Sprout Social
Keeping up with direct messages across Facebook, Twitter, LinkedIn, Instagram, and other platforms can be an uphill task. However, with Sprout Social, all communications can be managed and interacted with in one spot.
Sprout Social makes it simple to schedule content in advance so you can concentrate on creation rather than logistics.
Additionally, you can share posts across numerous networks with a single click and edit social media photographs right from the platform.
Hootsuite is another exceptional tool for managing social media network channels. It enables you to access numerous streams at once and keep track of what customers are saying on social media and is frequently referred to as one of the best social media management systems/tools.
You can do many things with Hootsuite, such as post updates, read comments, schedule messages, and examine statistics. Numerous global companies, such as Sony Music and Coca-Cola, use this time-saving social media marketing method.
Top Benefits of Hootsuite
Hootsuite helps maximise the impact of your social marketing by providing real-time insights so that you can focus on other areas of your business.
Hootsuite offers a wide range of monitoring and reporting tools that let you make professional and comprehensive reports on the social media activity of your company.
Campaign Monitor is an easy-to-use email marketing platform that allows advertisers to send stunning, tailored emails to their subscribers. This creates a solid route for growing subscriber engagement and fostering devoted readership and conversions.
Without technical knowledge, marketers can deliver tailored content to massive lists of subscribers using attractive templates, a drag-and-drop builder, and engagement-based segmentation.
Campaign Monitor allows you to simultaneously send emails to multiple segments — impossible with many other email marketing solutions.
Top Benefits of Campaign Monitor
Campaign Monitor allows you to simultaneously send emails to multiple segments — a benefit that many other email marketing solutions do not provide.
Campaign Monitor allows you to send an autoresponder, which is automated emails programmed into the system so that users joining an email list will automatically receive a series of pre-programmed emails.
GetResponse is an exceptional email marketing platform with many features that can simplify your email marketing efforts. It allows you to build a valuable marketing list of prospects, partners, and clients with whom you can build relationships and a responsive and profitable customer base.
It has a deliverability rate of 99.5%, ensuring that your messages reach their intended inboxes. In a nutshell, you can build and manage campaigns for different business goals, collect leads, sell products, send and automate emails, and finally, build an email list with GetResponse.
GetResponse has traditionally differed from the offerings of some of its key competitors, notably Mailchimp and AWeber, in that it did not offer an entirely free plan. That situation has changed with the launch of its new 'free-forever' plan, GetResponse Free — you can now use the platform indefinitely without a subscription.
Top Benefits of GetResponse
You can control or monitor your Instagram, Google or Facebook directly from GetResponse.
GetResponse has a conversion funnel that stands out from other platforms and is an excellent addition for conversion-driven businesses. This great feature allows you to create a sales funnel and landing page for areas of business.
Ahrefs is best known as a backlink authority checker, but it has become a diverse SEO software. It has a wide range of SEO tools, including its Site Explorer, Content Explorer, and Rank Tracker.
Due to its extensive database of live links, Ahrefs is well-known for its backlink checker, which assesses the quality of backlinks. It also employs crawling software to recreate your site as seen by a search engine, allowing you to understand your site better and optimise it to rank higher on search engines.
When you use Ahrefs, the dashboard acts as a menu that will assist you in keeping track of all your data. To keep track of your domain's health, simply add a URL and this dashboard will display errors, new links, URL rank, and referring domains.
Top Benefits of Ahrefs
The Ahrefs Keywords Explorer allows you to determine the popularity of any search query and discover thousands of relevant keywords to target.
You will also be able to do more extensive keyword research including seeing your competitors' keywords and any content gap there may be.
With the Ahrefs Site Explorer tool, you can analyse your site backlinks. See how many you've earned and compare quantity and quality against your competitors.
Google Ads Editor is a free tool from Google that allows marketers to launch and optimise Google Ads in Bulk. One of the great things about Google Ads Editor is its offline availability, meaning you can work on-the-go on your digital campaigns with or without Internet access.
With Google Ads Editor, you can launch and optimise Google Text-based Search Ads (Static and Dynamic), Google Search Shopping ads, Google Display Ads, YouTube Ads (Google Video Ads), as well as Mobile App campaigns. Google Ads Editor is available to advertisers of all sizes, although it would be most helpful for businesses running numerous campaigns with extensive lists of keywords or ads.
Top Benefits of Google Ads Editor
You can rearrange objects, search and replace Text, undo changes made to numerous campaigns, and redo them using Google Ads Editor.
Google Ads Editor lets you track essential campaign metrics like cost, click-through rate, position, and conversion information.
Whatagraph enables marketing firms and internal marketing teams to generate detailed, comprehensive reports in minutes instead of taking hours doing it manually.
You'll never have to worry about manually creating and mailing a report again when you can automatically pull data from multiple sources into your reports. Using this software helps to visualise your data which can be easier to digest for individuals with less experience in digital marketing.
Top Benefits of Whatagraph
Most businesses use Whatagraph to keep track of their marketing ROI and digital marketing, thereby improving their strategies.
You can build visually appealing reports that help your clients understand the data with ease.
Looker Studio, formerly known as Google Data Studio (GDS), is a fantastic, free data visualisation tool that enables you to create interactive dashboards and stunning, personalised reporting. Most of Looker Studio's capabilities are simple to use, making it easier to schedule and share reports.
Using Data Studio, we can analyse trends, compare performance across time, and track important KPIs for clients. Looker Studio is essentially a more powerful version of the outdated and severely constrained Google Analytics dashboard which has 2 widgets per dashboard and can only connect to the data in the particular view the dashboard is in.
Top Benefits of Looker Studio
Looker Studio allows you to have complete control over the customisation of reports and visuals, including adding as many charts or pages as needed,
Looker Studio also has a dynamic control feature that allows the software to analyse data without updating the report setup.
Animoto is a free and easy-to-use video maker that allows users to create and share videos online. It works with nearly any device since it is cloud-based and browser-accessible. With a straightforward AI-powered system, pre-designed templates and transitions, and a sizable music library, it's generally used to produce slideshow-style videos.
The fact that Animoto is available as an app is one of its many wonderful features. Although it may be used online using a web browser, the app is a far better interaction method with direct video editing enabled on smartphones.
Top Benefits of Animoto
Animoto makes it easy for businesses to create compelling, professional videos in minutes without video editing experience.
Most businesses use Animoto to enhance and promote their brands, increase sales, drive website traffic, and create dynamic email, social and online marketing campaigns.
CapCut is a free all-in-one video editing app that allows users to create incredible videos. It offers several helpful editing features that let you edit videos on your smartphone to share on platforms like Instagram, TikTok, and others.
CapCut as a video editor is unique for its extensive music library with exclusive copyrighted songs that you can use for your videos, plus it is also relatively straightforward to navigate and become familiar with.
Top Benefits of CapCut
CapCut enables you to create compelling video content for business purposes.
It has several editing tools and effects that can help make your video content come across as more professional and high-quality.
Proof is a respected tool in the field of social proofing software. Presently, it provides two unique goods on the same platform. Users can give individualised online experiences to website visitors using Proof Experiences.
Furthermore, Proof Pulse is a solution made to assist you in increasing sales and conversions through social proofing. An easily-navigated software to operate, it is built on notifications you can post on your live website to convey trust and foster a sense of urgency. The integration is simple, with great videos and support.
Top Benefits of Proof
Proof makes integration with your CRM simple and quick.
Proof increases conversion rates through the use of social proof.
LinkedIn Sales Navigator is a sales management solution created especially for lead creation and sales prospecting on the LinkedIn platform.
Each of the three versions of Sales Navigator, each with a different set of functionality, allows users to find, interact with, and save prospects within their LinkedIn account while also providing integration with various CRM tools.
Top Benefits of LinkedIn Sales Navigator
Sales Navigator InMail allows you to contact anyone on LinkedIn without a connection or their contact information.
LinkedIn Sales Navigator allows you to build some data for the sales and marketing teams on what kind of proposals and sales materials genuinely resonate with your prospect base — and using the data, you can improve the items you create for future campaigns.
Infogram is a great application that allows users to submit images and videos to create exciting infographics in addition to a large selection of graphs, charts, and maps. The infographic's data is entered and edited in an Excel-like tool, and the tool's contents are reflected in your design.
Additionally, the software will automatically alter the infographic's appearance to portray your facts accurately and clearly.
Top Benefits of Infogram
Users can easily customise presentations with the drag-and-drop editor; if more data is required, it can be imported into Infogram.
Users can easily personalise presentations with the drag-and-drop editor, and extra data can be loaded into Infogram if necessary.
Upfluence allows marketers to use their existing consumer bases to find influencers. Infogram is a data visualisation program created for marketers, media businesses, and business strategists.
With the help of this application, companies may create highly interactive visualisations. All team members have access to tools for creating infographics, graphs, and charts.
Top Benefits of Upfluence
If you're looking for influencers who are a right fit for your brand and audience, Upfluence makes it easy to reach out to these influencers who are a good fit.
In case you're struggling with influencers' payout, Upfluence has a simplified payment method where you can send payment requests in just a few clicks to collect invoices and tax documents easily.
Ninja Outreach is an Influencer marketing and analysis platform that helps create effective influencer marketing campaigns by filtering thousands of influencers' insights to determine which one would best gain your audience's attention.
Top Benefits of NinjaOutreach
In cases where you intend to extend your reach to a target audience and drive traffic to your business, Ninja Outreach can help you pinpoint influencers who would best fit your needs.
They analyse influencers on audience size, engagement rates, fees, and their niches.
Moosend is a simple email marketing strategy intended to expand your lead-nurturing strategy quickly. It has various features, including email marketing automation, a website builder and an easy-to-use user interface.
It has a built-in landing page builder that's easy to use, plus a drag-and-drop editor that allows you to add your content. This means you can build landing pages in just a few minutes!
Top Benefits of Moosend
If you need an inexpensive marketing option, Mossend email marketing automation software offers unlimited branding-free emails and premium features and branding-free emails.
If you require independent data, the reports from Moosend include a wealth of data such as click moas and geolocation.
Conclusion
When you have the right tools at your disposal, it is incredibly easy to automate tasks and streamline your marketing campaigns. Therefore, any combination of the tools above will not only serve as a solid foundation for a solid marketing stack, but a wedge to leverage your business in the market. So, don't hesitate to go through trials and test-drive which ones work best for your business.
Additionally, if you want to learn more about digital marketing, make sure to sign up for the Digital Marketing Strategy course to learn more on how to develop and implement a digital marketing strategy or browse through our Advanced Certificate in Digital Marketing Programme.
Our Advanced Certificate in Digital Marketing covers the following five modules:
Learners who complete these modules will be awarded a Advanced Certificate in Digital Marketing. The courses are all WSQ accredited and are available for up to 90% subsidy.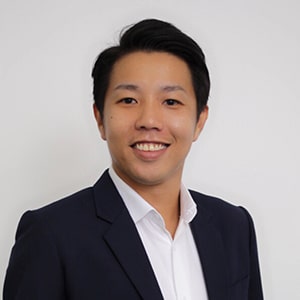 Written By: Kwok Zhong Li
Zhong Li is the founder of Mikangle, a digital transformation company that focuses on advisory, training, and investment. He is also the Co-founder and now Advisor of Finty, an online financial marketplace that was acquired by an Australian firm, 15 months after the company was launched.