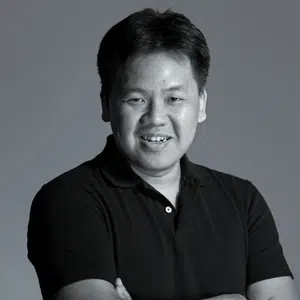 Alva is the founder of digital marketing agency Stridec, and has over 20 years of industry experience across multiple disciplines, including branding, eCommerce capability development, SEO/SEM, and social media advertising. 
With his unique perspectives on the regional eCommerce scene and online space in general, and how prevailing trends impact brands and businesses, Alva is regularly interviewed and featured by trade publications such as Marketing Interactive, as well as prominent media outlets such as The Straits Times, AsiaOne, The New Paper, 93.8 Live!, Digital Marketing Asia and Digital News Asia among others. 
Alva has also been previously invited as a keynote speaker at the SkillsFuture Lifelong Learning Festival organised by the Lifelong Learning Institute of Singapore. 
Across the breadth of his career, Alva has worked with prolific brands and major organisations including Decathlon Singapore, Secom Singapore, Philips Lighting, Bosch, City Developments Limited, and Changi Airport Group, as well as regional and international business groups such as Prince Holding Group and Denyo. 
Together with his team at Stridec, Alva has helped his clients achieve strong results for their eCommerce marketing and SEO campaigns, generating 6- to 7-figures sales online, and multiple folds of return on investment (ROI). 
Alva also led Stridec to be the first and only independent agency that had its eCommerce enablement programme for SMEs awarded by Enterprise Singapore (then Spring Singapore) a special grant under the CIP initiative. 
Alva's leadership in guiding the Stridec team to consistently deliver results is instrumental in getting the agency recognised by Clutch as one of the top digital marketing agencies for 3 consecutive years running and identified by Shopify as a preferred partner agency for Southeast Asia.
Alva is a certified PMC consultant and has helped numerous Singapore SMEs reinvigorate their brand and develop new eCommerce capabilities. He graduated from Nanyang Technological University (NTU) with a bachelor's degree in Business Studies, specialising in Computing and Business Process Re-engineering. He is also an ACLP-certified trainer and has, over the years, been providing customised training and coaching to his clients as part of his agency practice.
Alva regularly shares SEO and eCommerce marketing insights and tips on LinkedIn to help businesses improve their game in the digital space. 
Courses Alva Facilitates:
Learn Digital Marketing From The Best
Get yourself certified, apply actionable digital marketing strategies at work and see results.