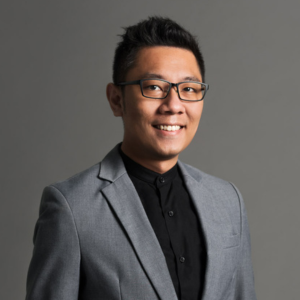 With a distinguished career spanning over 15 years in the realms of digital marketing, social media, and content creation, Hatta is the visionary behind Awesome Sauce, a consultancy dedicated to enhancing digital marketing initiatives with straightforward yet impactful strategies.
Hatta's expertise has been sought after by an array of prestigious clients, including multinational corporations such as PUMA, esteemed government entities like MUIS, and revered local small and medium-sized enterprises (SMEs) including The Cage. His acumen has also been showcased through leading workshops and delivering keynote speeches at various industry conventions, focusing on social media, content creation, and brand storytelling.
Hatta's aptitude for narrative began in his early years, notably when he secured the first prize for his rendition of "The Three Little Pigs" in kindergarten. This early inclination towards storytelling has seamlessly transitioned into a professional aptitude for connecting with audiences, which now underpins his success as a digital consultant, content creator, and educator.
Specialising in digital marketing strategies, content production, and social media management, Hatta has a rich history of professional achievements, including overseeing global social media operations at Razer and spearheading digital marketing efforts for Starbucks in Singapore.
In addition to his consultancy work, Hatta is the founder of BOOTHYPE.com, an influential football boot review platform. The site has attracted over 2 million readers globally, achieved millions of views across social media platforms, and boasts a collection of football gear that rivals the inventory of renowned cultural institutions.
Courses Hatta Facilitates:
Learn Digital Marketing From The Best
Get yourself certified, apply actionable digital marketing strategies at work and see results.