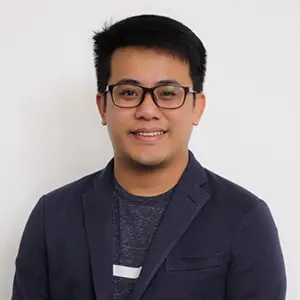 Teck Seng is the founder of Lemonade, an award-winning Singaporean creative design agency specialising in web design and development.
As a webmaster and SEO consultant for leading companies, Teck Seng and his team created and managed websites that attained high conversion rates. His works have earned him numerous accolades and praises, for both their design and skills in digital development. Teck Seng and his team were awarded by CSSWinner, CSSDesign Awards, Awwwards, and Singapore Website Award (SWA).
With more than 15 years of experience, his team has worked on web development projects spanning the South East Asian region. Lemonade IT also recently added the websites of Takashimaya, Astro Arena (Malaysia), and Pezzo Pizza to their portfolio. All their projects reported a significant increase in leads and online conversations.
He has also attained the title of Registered Management Consultant award by Institute of Management Consultant and is a Certified Practioner of Personal Data Protection (Singapore).
He believes that the foundation for strong branding lies in brand visibility- empowered by building websites that are both machine and human friendly.
"Teck Seng has a lot of practical experience in the subject he is teaching. His insight and knowledge that he shared with us is invaluable. I highly recommend anyone who wants to learn about website creating using WordPress to sign up for Teck Seng's class."
Lawrence Elmer
"Teck Seng is very well versed in web designing and he's really patient as well. 🙂 Prior to this course, I don't really have any we designing experience but after this course, I'm now more confident in creating my own website!"
Tan Zi Xin, Fermantha
"Teck Seng is knowledgeable in the topic and has lots of practical experiences to share. Clear, engaging and systematic course, with sufficient opportunities for guided hands-on. Thank you for the engaging and relevant course!"
Cheng Pei Yun
"Teck Seng knows his work well and is certainly an amazing trainer. His explanation is clear, precise and he is extremely patience when students face problem. His industry knowledge further compliments his website development capability. I will have no reservation to recommend my friends to learn from Teck Seng!"
Patrick Ee
"Teck Seng is a very patient instructor. He tried his best to make sure every student was following the class. Was not easy to conduct a course online when he doesn't see our faces but he demonstrated professionalism as an instructor. I will take another class with him if there is an opportunity. Thank you Teck Seng."
Lim Lee, May
Courses Teck Seng Facilitates:
Learn Digital Marketing From The Best
Get yourself certified, apply actionable digital marketing strategies at work and see results.