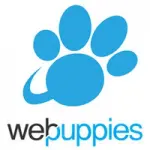 Long Description
Launched in 2000, Webpuppies is one of the leading digital companies in Singapore. It is renowned for its web design, website development, software systems, and e-commerce solutions.
With more than 18 years under its belt in terms of experience, it has seen the growth and development of web-based innovation over the years. They are a reliable digital partner and trusted by government agencies, international brands and countless SMEs operating in the region. As a result of its exceptional credibility, it now extends the services to 21 countries across 4 continents. Some of the services that are offered by Webpuppies include general web design, e-commerce website development, digital marketing, inbound marketing, virtual reality marketing, augmented reality marketing, CRM, and ERP solutions, corporate identity design, lead generation, and many others.
Webpuppies is considered a champion when it comes to everything that is web-development related. They extend their expertise to offer 360 digital solutions to both small scale and large scale businesses. As a result, they help to bring added efficiency and it helps brands to save unnecessary costs. Some of the more notable clients that they have collaborated with include BreadTalk, Standard Chartered, Panasonic, Agency for Science, Technology, and Research.