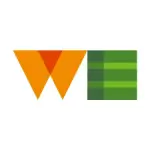 Long Description
WE Communications was founded in 1983 and is one of the largest independent communications and PR agencies in the world. The unique approach of We Communications is to unite both brands/businesses and their customers and mutually benefiting each other. Their strength is that they have a group of excellent communicators and innovators that is ready to help brands to expand the region and beyond.
Though their headquarters is located in Bellevue, Washington, they have various offices in the world, especially in the Asia Pacific. With the Asian Pacific offices in China, India, Australia, and Singapore, they help brands to navigate the complexities of disruption and dislocation and to win consumers' love.
They firmly believe that to succeed in the consumer revolution, brands must be able to reach the human core.
With over 1000 talents in the technology, health and consumer sectors, some of the services that they render include Public Relations, Marketing Communications, Integrated Marketing, Influencer Marketing, Social Media Marketing, Branding, Digital Communications, Paid Media, Earned Media, Corporate Relations, Creative, Strategy, Analytics, Research, Data, Insights, Branding, Technology, Consumer, Health, Brands in Motion and many more.