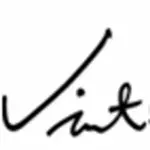 Long Description
Vintedge is founded in 2001 and is an independent digital solutions company that helps brands and businesses to not only achieve targets but also to surpass it. Their digital service capabilities include but are not limited to digital strategy and planning, campaign execution, and technical services. Their success formula in helping businesses and brands to distinguish themselves from their competitors is based on its in-depth data analysis. They scour through limitless data and provide their clients with detailed and tailored strategies that have been known to work time again.
Vintedge has progressed to provide 360 digital marketing services as a result of the vast experiences they had gained by working on different digital projects. Some of the services that they have rendered to brands including data analysis, social media analytics & planning, search analytics & planning, multichannel analytics & planning, and many others.
Some of the more notable clients that they have worked with include SP Group, Canon, Pizza Hut, UFS. Currently, their operations are located in 3 countries in Asia namely Singapore, Indonesia, and Malaysia.