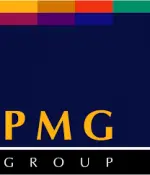 Long Description
PMG Asia Pacific is an integrated marketing communications solution that helps its clients create a dynamic operation and digitization across the Asia Pacific. The company has 18 offices across Asia Pacific. PMG Asia Pacific leverages its in-depth local market knowledge to help its clients create solutions that effectively communicate and engage with their customers in a personalized approach. This is done while empowering its clients with a global reach. It has its headquarters in Singapore.
They are also located in 12 countries across the region and has 18 offices with more than 450 passionate and talented individuals serving customers. PMG Asia Pacific has worked with and has managed big names like Google, Hewlett Packard Enterprise, Sony, and Kraft Heinz company.
Some of its services include campaign strategy, creative design, digital media, event management, print & premium management, Retail, & Channel management. With these services, PMG has been able to deliver an incredible amount of online presence and also improve communications between its clients and their customers.