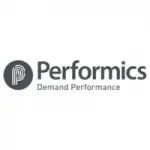 Long Description
Perfomix, founded in 1998 is a creative, innovative, cost-effective, and reliable technology-driven company that provides solutions to specific brand issues. This is achieved by monitoring, maintaining, and mainly maximizing such a brand's operations.
Currently, their operations span across 57 countries with approximately 2230 employees having already serviced 222 clients. Their clients come from different industries ranging from auto, entertainment, finance, food & beverage, healthcare and many others.
They started as an affiliate network and has slowly evolved to the pioneers of performance marketing field with their SEO/SEM expertise. Their drive is the relentless pursuit of achieving desirable results for their clients and this is manifested in constantly redefining data, technology, and media in innovative ways.
They offer a full-service performance in the areas of Performance Media, Performance Content, Planning & Insights and Analytics & Technology.