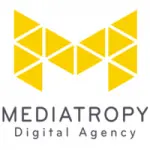 Long Description
A full-service digital marketing agency in Singapore, Mediatropy assists brands in creating great stories that can help them achieve growth. With over 200 clients in Singapore and across Asia, Mediatropy has earned its reputation as an agency that builds campaigns to bring about higher customer lifetime values.
While the agency provides media planning and content marketing services, the use of cutting edge marketing technologies help them produce great results. With a diverse and ever-growing portfolio, Mediatropy is an award-winning agency founded in 2011. Master Card, HPL, L'OREAL, Marina Square, and other brands like Marriot International have collaborated with Mediatropy to achieve their business goals.
The agency offers a comprehensive range of digital solutions which include media strategy, SMM, content marketing, videography, and web development. It has a team of over 50 professionals specializing in various forms of marketing and advertising.