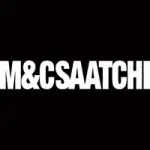 Long Description
M & C Saatchi Singapore is a full-service integrated advertising agency and was established in February 2012 by four guys. Today, it has expanded to one of the most sought-after agencies by some of the most established brands in the region.
They have 23 offices in different parts of the world. Their unique hybridized model of partially local and global in terms of ownership allows them to be nimble to respond to challenges. M & C Saatchi Singapore operates on a philosophy of simplicity as their focus is to make an impact and not just ads alone. The simplicity of thought makes their work unique and different from the rest.
Their varied capabilities span from advertising, branding to digital services. That includes areas on advertising, brand strategy, digital marketing, direct marketing, social media marketing, community management, and website design.
Their various clients include Aston Martin, Bentley, British Council, Facebook, City Developments Limited, KPMG, Shell, and MSIG are some of the established brands that they have serviced.