Finn Partners Asia Pacific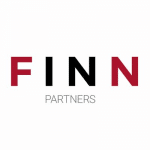 Business Name:
Finn Partners Asia Pacific
Long Description:
In a bid to grow globally, Finn Partners has just acquired a majority stake in CatchOn, a Hong Kong-based marketing Finn Partners is a global integrated marketing agency and continues to transform and inspire the world of communications every day. They have 18 offices that are sprawled across 3 continents with over 750 + qualified staffs. Finn Partners have been formed with a shared vision driven by a collaborative spirit. Many of the staffs are talented individuals that embrace the idea of doing amazing things in an amazing workplace community.
The services that Finn Partners offer include areas in architecture and design, financial services, food & beverage, industrial, legal services, public education, public affairs, travel & lifestyle, and wellness. They also offer a whole host of digital services including digital marketing, content marketing, creative/graphic design, data analytics, SEO/SEM, Web Design and Social Media Marketing, and PR firm, aiming to grow its travel and hospitality service and expand its presence in China.
Send Message to listing owner