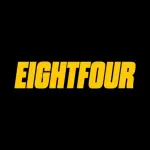 Long Description
Eight Four is a highly specialized design, UX, and development agency in Singapore where they help companies build a successful digital presence. The agency claim to be a competent team of thinkers, techies, and doers who love to experiment and create more interactive online experiences.
Established in 2016, Eight Four was just a team of two people who were passionate about challenging the status quo. The agency is passionate about four things: business, people, design, and technology. Creating design-first user experiences, Eight Four builds online experiences and marketing solutions for a wide range of industries.
One of the distinguishing features of Eight Four is its ability to build a team of specialists and produce high-quality work for their clients. WWF, Hyundai, CNN, TBWA, and Dentsu are some of their partners and clients.