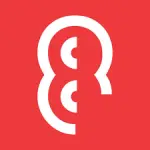 Long Description
8traordinary is formed in 2019 and is a Singapore-based branding, marketing, and digital strategy company. It believes extraordinary things happen when it's not bound by any constraints or limitations. To achieve that, they fuse human-centered design, creative work, great branding, and digital expertise to transform brands to become exceptional.
It is founded by Jeffery Lim, with more than 15 years of stellar experience in branding, marketing, strategy. By leveraging his experiences, he provides the most effective and relevant approach to help brands transform in the new digital era.
8traordinary's approach to helping businesses grow and thrive in the digital age is that every company and branding is unique. Its strategy is to map out, execute decisions and embrace the special quality of each business and its growth journey. They have about 11 to 50 talents that help brands create extraordinary experiences. Their services include branding, consultancy, creative, campaign, digital, strategy, social media, content, platform, website, workshop, training, marketing, mobile, and experiential marketing.
Some of the notable brands they have worked with include Toshiba, Millennia Walk, Singapore Design Week and PaperOne.