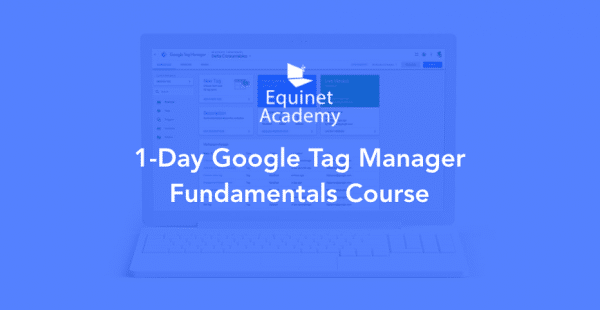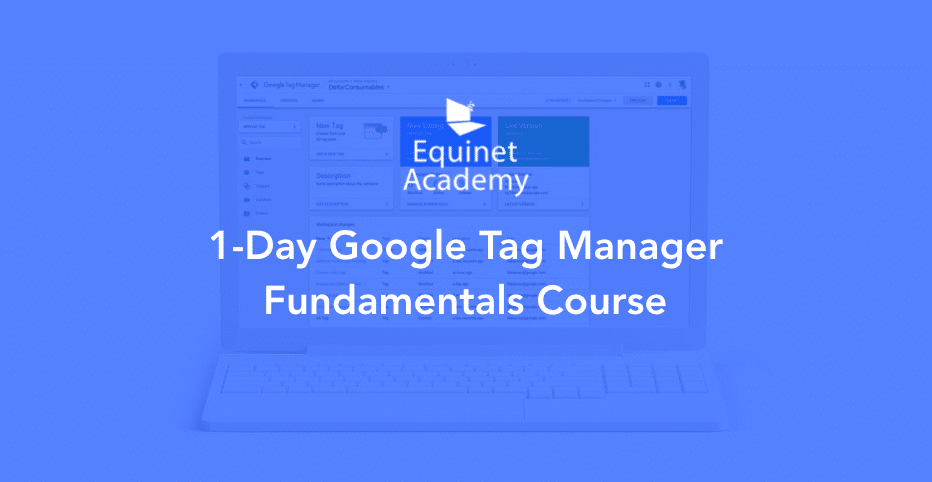 Workshop Description
This comprehensive 1-day Google Tag Manager Fundamentals course will offer a step-by-step walkthrough on how to setup Google Tag Manager from scratch. Participants will learn to configure Google Analytics and deploy Facebook pixels via Google Tag Manager.
This course will also equip participants with insights on how to install Google Tag Manager on a WordPress site and how to setup user-defined variables and event-tracking.
Target Audience
This workshop is targeted to marketing managers, site administrators, web developers and individuals who want to learn how to use Google Tag Manager to track and manage a website.
Workshop Outline
In this Introduction to Google Tag Manager course, you will:
Learn & Understand Google Tag Manager
Setup Google Analytics in Google Tag Manager
Setup user-defined Variables
Event-tracking with Google Analytics
Learn how to install Google Tag Manager on WordPress
Learn how to deploy Facebook pixel via Google Tag Manager
Workshop FAQs
Q: What is Google Tag Manager?
A: Google Tag Manager is an easy and efficient tagging system made for businesses of all sizes to manage analytics and marketing tags (for tracking and measuring the performance of marketing campaigns) faster.
Q: Why is Google Tag Manager critical?
A: Google Tag Manager is a useful tool to streamline the process of deploying tracking codes. All your tags are managed in one place and best of all, it's free.
Q: Who is this course for?
A: The Introduction to Google Tag Manager course is designed for those who have no previous Google Tag Manager experience and want to get started but are not sure where to begin.
Q: Do I have to be a developer to use it?
A: To maximise the benefits of Google Tag Manager, some knowledge of Javascript, CSS and basic HTML will be useful.
Q: Does Google Tag Manager work only with Google products?
A: No, Google Tag Manager can be used to deploy a variety of analytics or advertising tags.  During this course, we will use Google Tag Manager to deploy Facebook pixels in addition to Google Analytics.
Q: Do I have to bring a laptop?
A: A Windows laptop will be provided for you for the duration of the course. You may however opt to bring your own laptop.
Workshop Date, Time, and Location
Date: 21 September 2019
Time: 9am – 5pm
Location: Equinet Academy, 10 Anson Road, International Plaza #25-08, Singapore 079903
Entry Fee: $298
Early Bird:  $15 
Trainer Bio
Jeremy Lim
Jeremy Lim is the Technology Advisor for Finty, an online financial marketplace that was acquired by an Australian firm for a seven-figure sum, 15 months after the company was launched. Currently a regional program manager for a large tech firm, he manages external technical integration projects across Asia and Europe.
Prior to Finty, Jeremy was managing global B2B and B2C eCommerce platforms for companies such as Hewlett-Packard and Singtel. His role involved global analytics implementation at HP's Global Partner Portal and eCommerce automation at Singtel's online store.
His first startup was Infrenion Communications, a cloud hosting startup which was acquired by an Indian business process outsourcing company in 2005.
Jeremy holds a Bachelor of Computer Science from the University of Western Australia and an MBA from Nanyang Business School.
REGISTER FOR WORKSHOP
This event has reached full capacity. Thank you for your interest!
Never Miss an Event. Stay Notified!
Sign up for our event invitations notification list and stay notified of any digital marketing events in Singapore.