COMPANIES WHO HAVE ATTENDED OUR COURSES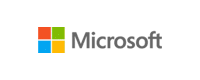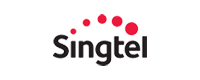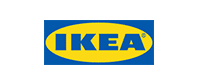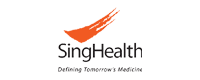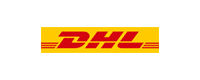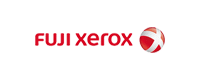 1 free refresher seat within 1 year after the course
Seats are non-participatory. Participatory seats are subject to availability.
Up to 3 complimentary followup sessions and after-training support
Access to mentor via short live group consultations (booster sessions), email, and forum support
LIFETIME COURSE MEMBERSHIP ACCESS
Gain lifetime access to up-to-date online resources for the course attended
Access up-to-date course slides, guides, and actionable templates via the learning portal
TARGET AUDIENCE
Marketing Executives, Digital Marketing Managers, Social Media Managers, Business Owners, and individuals who manage and implement Facebook Marketing and Advertising on a day to day basis.
CERTIFICATION
A Certification of Completion will be issued upon achieving at least 75% attendance for the course. Course Code: CRS-N-0045344
PRE-REQUISITES
Basic computer knowledge. Each participant will be provided a windows laptop and a Facebook Adverts demo account for the duration of the course. Participants may however opt to bring their own laptops and use their own Facebook Adverts account (optional).
Facebook Marketing Foundations
Instructor-Led |
▷ Overview of FB social media platform
▷ Market penetration potential of Facebook in the local context
▷ The current & future Facebook ecosystem
▷ Differences of FB advertising as compared to other marketing channels
▷ How to do identity and streamline your target customers on Facebook via Audience Insights
▷ Defining people based marketing – Core Audiences, Custom Audiences & Lookalike Audiences
Setting Up Facebook Marketing Assets (Facebook Page, Business Manager, Facebook Ads)
Instructor-led |
▷ Creation of a Facebook Page for their company/brand
▷ Populating the Facebook Page with the user's key messages and branding assets
▷ Optimizing of the Facebook Page for greater discoverability
▷ Setting up of a Facebook Business Manager
▷ Creating Facebook advertising accounts and delegating access to stakeholders
▷ Enabling of Facebook advertising Pixel and installing of the pixel on the organization's digital assets
▷ Anatomy of Facebook advertising campaign structure (Campaign, Adset, Ad levels)
Develop and Execute Facebook Advertising Strategy
Instructor-led |
▷ Core audiences (targeting via locations, age, gender, languages, interests and other digital parameters captured from Facebook)
▷ Custom audiences (targeting via customer file, website traffic, app activity, offline activity and engagement)
▷ Lookalike audiences (expanding similar audiences based on a set of audiences that is defined by the business)
▷ Understanding the advantages & disadvantages of the different audiences
▷ Guided creation of audiences
▷ Placements of ad creatives on Facebook & Instagram
▷ Scheduling and budgeting
Facebook Analytics, Reporting, and Optimisation
Instructor-led |
▷ Highlighting the different marketing objectives that are available on the FB advertising platform
▷ Understanding the pros & cons of each objective and how they are to be used effectively
▷ Suggestions on Improving relevancy score to get lower CPCs & CPMs
▷ Essential Facebook Advertising metrics to track and measure
▷ Best practices for design creatives & copyrighting
In this Facebook Advertising Core Competencies course, you will learn:
ENJOY COMPLIMENTARY REFRESHER COURSE
Re-attend the course, free of charge. Up to 1 complimentary refresher for up to 1 year after the last date of the course attended.*
*Refresher seats are specially allocated for refresher trainees and are non-participative. Refresher trainees may opt to take up participative seats subject to availability.
ACCESS POST-TRAINING SUPPORT
The post-training support programme is available to past trainees who have successfully completed the course. It serves as a consultation to address any hurdles faced while implementing the strategies and tactics shared during the course on real world campaigns. Contact your course trainer directly via email.
GET HANDS-ON
Retain knowledge better through practice and feedback. We apply instructional design methodologies such as Gagne's 9 Events of Instruction to enhance your learning and retention.
COMPREHENSIVE AND STRUCTURED CURRICULUM
Course modules are designed to build on the foundations, gradually leading up to the main course, and finally reinforcing the concepts learned through practice and feedback.
CURRICULUM AND COURSEWARE ARE UP-TO-DATE
Our curriculum developers who are in charged of keeping the curriculum and courseware up to date are active practitioners and experts in their respective fields.
REALISTIC, REAL-WORLD PRACTICAL SETTING
Shorten your learning curve through real-world case studies and practical examples.
EXPERIENCE MODERN TRAINING FACILITIES
Our training rooms are equipped with laptops, 500mbps internet connection, hexagon-shaped cluster seating, and comfortable swivelling chairs, providing you a cozy yet conducive learning environment.
DEVELOPED AND DELIVERED BY INDUSTRY EXPERTS
Our team of digital marketers are passionate individuals dedicated to imparting their years of knowledge and experience to our learners.
GAIN LIFE-TIME ACCESS TO COURSE MATERIALS
Worried your course materials accessed a year ago have become outdated? Fret not, signing up for this course gains you life-time access to the course materials via our learning management system.
TAKEAWAY ACTIONABLE STRATEGIES
Takeaway actionable strategies, frameworks, and processes you can implement to new or existing campaigns.
Course Fee:
S$990 S$500 nett
Course fee after eligible SSG Subsidies/SkillsFuture Credit:
Self-Sponsored Individuals:
Self-Sponsored Singapore Citizens Using SkillsFuture Credit:
$500 $0
(Nett course fee payable after $500 SkillsFuture Credit)
Company Sponsored:
Company-Sponsored (SMEs and Non-SMEs) – $2/hour:
Eligible for Company-sponsored Singapore Citizens and Singapore PRs who are full-time employees
$500 $473
(Nett course fee payable after training grant)
Face-to-face Classroom Dates
Course Duration:
2 Days (9am – 5pm)
Course Schedules:
29, 30 Jan 2020 (Wed, Thu) Limited seats
22, 23 Feb 2020 (Sat, Sun)
25, 26 Mar 2020 (Wed, Thu)
(Click on the course dates above to register online)
[/su_expand]
Learn How to Create Impactful Facebook Advertising Campaigns. Measure, Optimise, and Improve Your Facebook Advertising ROI Today