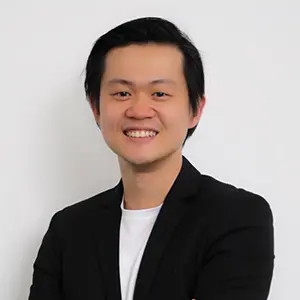 It's common for professionals to brand themselves as a subject matter expert with the vast experience they have, accolades they won, and various positions they held.
However, Wayne is not your usual marketer, he hardly believes that anyone can be a "digital expert" (long enough) without constant learning because the world is moving at the speed of light in digitalization.
Instead of considering himself as a "know-it-all" expert, he's a "learn-it-all" growth-hacking marketer and trainer. As a regional marketer, he has accelerated the growth of (B2B and B2C) digital marketing and revenues in both local and overseas markets within Asia Pacific.
His passion for rapid experimentation had led him to pioneer the use of Facebook (which is commonly used platform for B2C industries) for a MNC (B2B) organization he is currently working for — driving an outstanding growth of 6533% payment transactions and a jump of 1658% increase in revenue within 2 weeks in India, and in another instance, improving quality conversion by 44% for new business account openings in Hong Kong, both for an express delivery business.
Wayne is also a Facebook Certified Professional and an award-winning marketer; his drive for excellence has led him to various opportunities, winning multiple marketing awards over the decade:
2015 Effie Awards | Effie Singapore
Bronze in Financial Services
2015 Mob-Ex Award | Marketing Interactive
Gold in Best Direct Response Campaign
Silver in Best Utility
Bronze in Best Integration of Mobile
2014 Marketing Excellence Award | Marketing Interactive
Gold in Direct Marketing
Gold in Corporate Social Responsibility
Bronze in Launch Marketing
Learn Digital Marketing From The Best
Get yourself certified, apply actionable digital marketing strategies at work and see results.