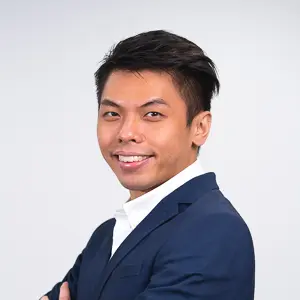 YS is the Digital Director at Republic Asia, a 360° marketing agency. He has more than a decade of marketing experience and has worked across 15 industry verticals, both at the client-side and agency-side. Collectively, that agency has worked on more than 210 digital projects, ranging from SEO/SEM, web/ mobile app developments to digital advertising and media plans.
A T-shaped marketer, YS has performed in digital consulting, marketing, growth, account management, communications, and product & project management remits. He has served clients from corporate services, the e-commerce space, financial services, non-profit organisations, tech companies and more. A few other industries he has worked with include the government (GovTech), banking (DBS), insurance (AIA), professional services (Page Group) and management consulting (Mastercard Advisors).
While working as a regional marketer at a global online travel agency, he revamped the email marketing channels within a FY quarter, driving the EDM open rate from 10% to 30% across 11 countries and 6 languages. A former co-founder of an m-commerce shopping app (KIV), YS successfully used guerrilla marketing tactics to achieve a S$10-per-customer acquisition cost during the dawn of the mobile apps era. During his tenure as an independent media consultant, he audited the media plan of a client's advertising agency of record (AOR), which resulted in a 3X conversion uplift for the media campaign at one of Forbes Asia's 200 best brands.
YS' experience as a trainer has seen him deliver digital marketing training to over 1,500 individuals. YS graduated with an MBA from the National University of Singapore and holds a Bachelor of Business Management from RMIT University. In his free time, YS listens to audiobook summaries and participates in spartan and triathlon races.
"The instructor Yoet Siang (YS) is very knowledgeable on the subject and gave good, practical advice. He was also very helpful and put sincere, good efforts to conduct his lessons, answering the questions, making a recap of notes, etc., to help the participants to understand the course well."
Effendy Chearles
"YS is a knowledgeable trainer who is able to convey his expertise well, facilitate a good course, and answer student's queries satisfactorily, even to those who might have not prior knowledge of the platforms taught."
Norman Lee
"It has been a joy to attend YS class. It was a great a learning experience where YS often answers most if not all of our queries. Thank You! This is my second time attending the course with Equinet Academy. It was once again a informative class, with trained and experience instructors that are willing to share."
Lim Peh Yi, Felicia
Courses Yoet Siang Facilitates:
Learn Digital Marketing From The Best
Get yourself certified, apply actionable digital marketing strategies at work and see results.