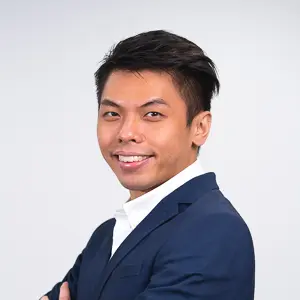 Yoet Siang (YS) serves as the Senior Performance Director at Reprise Digital, a leading global performance marketing network. With over 13+ years experience in the field, YS has established himself as a seasoned practitioner in digital marketing.
In addition to his role at Reprise Digital, YS is the founder of Republic Asia, a growth and digital marketing consultancy. Through Republic Asia, YS offers valuable guidance and expertise to small and medium-sized enterprises (SMEs) as well as entrepreneurs, assisting them in developing and optimising their digital marketing strategies and operations.
Throughout his career, YS has held various digital marketing positions spanning across more than 15 industry verticals. He has successfully built marketing teams for startups and acted as a marketing practice management consultant for Fortune 500 brands. Furthermore, YS has made a significant impact in the education sector, having taught over 2,500 learners in the field of digital marketing in past 5+ years.
YS's remarkable track record and diverse experience make him a highly sought-after practitioner and trainer in the digital marketing domain. His deep understanding of various sectors, coupled with his ability to deliver effective strategies, has consistently yielded exceptional results for his clients.
"The instructor Yoet Siang (YS) is very knowledgeable on the subject and gave good, practical advice. He was also very helpful and put sincere, good efforts to conduct his lessons, answering the questions, making a recap of notes, etc., to help the participants to understand the course well."
Effendy Chearles
"YS is a knowledgeable trainer who is able to convey his expertise well, facilitate a good course, and answer student's queries satisfactorily, even to those who might have not prior knowledge of the platforms taught."
Norman Lee
"It has been a joy to attend YS class. It was a great a learning experience where YS often answers most if not all of our queries. Thank You! This is my second time attending the course with Equinet Academy. It was once again a informative class, with trained and experience instructors that are willing to share."
Lim Peh Yi, Felicia
Courses Yoet Siang Facilitates:
Learn Digital Marketing From The Best
Get yourself certified, apply actionable digital marketing strategies at work and see results.