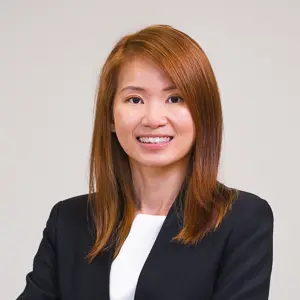 Kai Xin is a Senior Client Solutions Manager at LinkedIn, the largest B2B professional networking platform. She leads the digital advertising arm for new business initiatives across the ASEAN region and has expertise in translating and converting advertising media into business opportunities.
Kai Xin has been in the industry for more than a decade and has garnered a wealth of experience in the digital marketing space. She specializes in Programmatic Advertising and B2B Digital Advertising with a proven track record in nurturing digital strategies for both long-term growth and immediate business goals. As a programmatic advertising evangelist, Kai Xin spent her career in various traditional and digital media businesses. She has spearheaded initiatives such as the training and setting up of programmatic trading teams, and digital media transformations of traditional businesses. Kai Xin has also led dozens of engagements with stakeholders in strategizing the launch of new product lines and developing go-to-market strategies resulting in new streams of revenue and new product offerings.
Kai Xin is passionate about advertising technology. With the marketing industry undergoing a huge transformation, her key focus is to develop and deliver a comprehensive strategy designed to educate marketers and businesses that are intending to leverage digital advertising as a tool to drive business success. In addition, with her in-depth knowledge of key issues plaguing the industry, as well as her ability to help businesses traverse the ever-shifting sands of a converged media landscape, her experience provides an invaluable guide for a successful journey in the digital advertising world.
Courses Kai Xin Facilitates:
Learn Digital Marketing From The Best
Get yourself certified, apply actionable digital marketing strategies at work and see results.