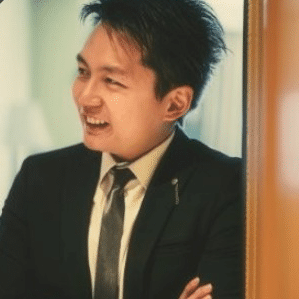 Jonathan Ong is an experienced digital marketing professional who works for one of the largest social media networks in the B2B space. He oversees the technology, retail, travel, and manufacturing vertical markets, and has consulted for well-known clients such as Facebook, Grab, LEGO, Shell, and Singapore Airlines. From planning and executing media campaigns, to solving complex marketing problems across an organization, Jonathan has a wealth of experience stemming from a long career in digital marketing that has spanned both B2B and B2C ventures.
Having mastered both content marketing and search engine marketing, Jonathan has helped organizations develop robust marketing strategies to drive business and boost revenue growth. With his aid, marketers have been able to prove a return on investment and increase their marketing budgets by 75% year-on-year. From small business owners to large corporations, Jonathan has provided invaluable consulting services on digital marketing strategies and how best to maximize ROIs using key measurement strategies such as Lead Qualification. Through these efforts, companies have seen their number of closed sales opportunities increase by at least 30%.
Jonathan's experience also includes spearheading change management within successful sales teams, building go-to-market strategies for new digital marketing products, and developing best practices to materialize winning strategies for these products across various APAC markets. Having worked in large multinational companies, he has also led opportunities with global teams in EMEA and the US to grow businesses in APAC by 50% year-on-year. As a thought leader within the digital marketing space, Jonathan has delivered keynote addresses at various industry events such as Influencer Conference Asia 2020 and has partnered with media agencies such as Mediacom for Richemont Luxury Day.
"Well-paced, structured and organised training session with Jonathan. He made the topics easy to understand and provided relevant case studies / examples throughout the session. He was open to sharing ideas, giving adequate time to answer concerns from the participants. Thank you Jonathan."
Oh Siew Bee
"Mr Jonathan is a great lecturer who can hold attention and understands student needs by providing adequate breaks and encouraging very interactive lessons which really helped a lot when it comes to making sure we understand what he is covering."
Rachel Luai
"Jonathan was great trainer right from the start – he was engaging, responsive and often clarified our questions to the best of his ability. I learnt a lot from his course and felt that the things Jonathan shared were very much applicable to my job. I appreciated that Jonathan was able to contextualize his examples and took the time to explain theories/concepts so that we would have a better understanding of how to apply them."
Iylia Nurliyana
"It was very insightful and a good investment. Well run and organized. As an instructor Jonathan held us well and I appreciated his 'down to earth' personality. Created a peer-learning atmosphere and has sound experience which I benefited from. THANK YOU."
Eslinda Hamzah
"This course has been helpful to deep dive into the entire journey on LinkedIn, such as creating a profile (individual/company), understanding the buyer's journey, creating purposeful content to drive our objectives, setting up our ad campaigns and many more. Jonathan has been unreserved in sharing his expertise and thoughts every step of the way. Overall, I enjoyed our class interactions. Wonderful to participate in the discussions and hear from various views. I'm excited to be able to share this with my management and see how the knowledge can help us achieve our goals."
Chiew Ling
Courses Jonathan Facilitates:
Learn Digital Marketing From The Best
Get yourself certified, apply actionable digital marketing strategies at work and see results.