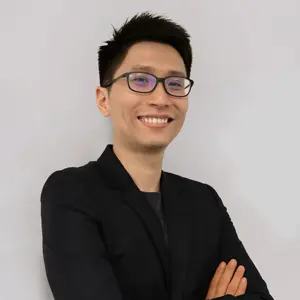 John is the co-founder and Managing Director of Secret Hideout, a creative marketing agency based in Singapore. He has worked with clients such as SBS Transit, SITEC, MRM McCann, and CISCO Security.
Through his career, John has also consulted and formulated the digital strategy for various startups/SMEs (small-medium businesses) such as FastFast, OFFEO, UClick2Buy, Codigo and many others. During this period, he led one startup to achieve over 450% increase in traffic and user base growth within a span of 6 months.
Before Secret Hideout, John was the regional Head of Digital in Gifts Less Ordinary, a luxury gifting business. He successfully increased the luxury gifting business's revenue by 15X through managing, executing, and optimizing digital campaigns across a suite of advertising platforms, particularly on Facebook. Notably, he maintained a profitable cost per customer acquisition as he scaled Gifts Less Ordinary's digital advertising spend on the Facebook platform to over 6 figures annually in multiple geographical locations across Asia Pacific and the Middle East.
John is passionate about all things digital and his track record of successful brand partnerships show his full commitment to helping both his clients and trainees achieve digital success in their online advertising campaigns.
"In-depth learning and John was very well-versed in the subject matter. He was able to answer most of our questions and gave multiple insights on how we can specifically use the skills we are learning for our own corporate work."
Luqman Hakim Seah
"My first online marketing course, and I am surprise how efficient this is conducted. Kudos to John being able to conduct this session so efficiently, and he has been very patient and approachable throughout the course."
Lim Su Fen, Yvonne
"This course has been very insightful and very practical! Thank you especially to Mr John Tay for his expertise and for guiding us thoroughly and carefully step by step. Before coming for this course, I did not have much background or understanding behind Facebook analytics and Facebook Advertising. However, this course has enabled me not to only learn about the theoratical aspects of Facebook advertising but also the guided procedures on how to go about creating campaigns etc. Just within a few days, I have a better understanding to what this entails and am excited to learn more. Thank you Mr John :)"
Bella Clarissa Jane
"The course and trainer, John have exceeded my expectations of the course! I really like that it was a super hands on course on navigating through Facebook in Ads creation. John was extremely patient in handling the tech issues the class face or the questions we have. On top of that, John was not shy of sharing some of the best practices that he has observed over the years in ads writing, how to get the most out the ads. I would highly recommend for anyone who is keen in marketing your brand or product to sign up for this course!"
Madeline Phuah
"I have gained much knowledge and insights after attending the course. I would like to thank John for his patience and contribution these past 3 days. Happy to learn that we are supported even after attending the course. Will highly recommend friends to attend. Thank you."
Leow May Lin, Cecilia
Courses John Facilitates:
Articles Written by John:
Learn Digital Marketing From The Best
Get yourself certified, apply actionable digital marketing strategies at work and see results.