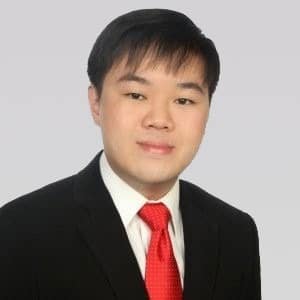 Jeremy Lim is the Technology Advisor for Finty, an online financial marketplace that was acquired by an Australian firm for a seven-figure sum, 15 months after the company was launched. Currently a regional program manager for a large tech firm, he manages external technical integration projects across Asia and Europe.
Prior to Finty, Jeremy was managing global B2B and B2C eCommerce platforms for companies such as Hewlett-Packard and Singtel. His role involved global analytics implementation at HP's Global Partner Portal and eCommerce automation at Singtel's Consumer online store.
His first startup was Infrenion Communications, a cloud hosting startup which was acquired by an Indian business process outsourcing company in 2005.
Jeremy holds a Bachelor of Computer Science from the University of Western Australia and an MBA from Nanyang Business School.
"Jeremy and the Equinet Team were highly professional, very knowledgeable, very dedicated, and generous in sharing their expertise. Highly recommended and looking forward to future opportunities to learn from Equinet again!"
David Fong
Courses Jeremy Facilitates:
Learn Digital Marketing From The Best
Get yourself certified, apply actionable digital marketing strategies at work and see results.