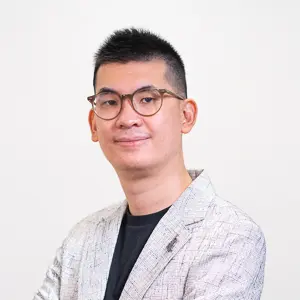 Gerald is the co-founder of Geek Culture, Singapore's biggest pop culture media site covering video games, tech, toys, and movies. Mixing his passion for gaming and digital media, he took the opportunity to start the site some eight years ago with friends and continues to grow and connect with a like-minded community of over 300,000 today.
Professionally, he was most recently the Regional Social Media Director at WarnerMedia, and possesses over ten years of digital marketing, content creation, and business development experience, working across a variety of companies including Resorts World Sentosa, YouTube, and Mothership. He is an active practitioner in social media since 2009 achieving a string of viral content hits across all the companies he's worked at. Across various organizations, he has been able increase social engagement by 15X, increase sales revenues by 5X, and spark Twitter trends in 5 markets.
Through social media, he's been able to expand his efforts into the cross-section of PR, digital marketing to deliver the apex of all forms of marketing efforts: a converted customer. He has a degree in English Language and Communications from the Singapore University of Social Sciences. He presently sits on the university's alumni advisory board as vice president.
Gerald's achievements have been recognised by industry peers having scored marketing awards in the space of content, programmatic, and audience engagement.
"The course was just right and interactive, with Gerald having the expertise to answer questions and provide more insights to social media marketing. He was patient in guiding the students too."
Jovi Chan
"Gerald keeps the topics interesting and easy to understand. He was patient and regularly checked if we understood the topics, patiently repeating again and with different scenarios to help us understand the concepts better."
Jenae Lee
Courses Gerald Facilitates:
Learn Digital Marketing From The Best
Get yourself certified, apply actionable digital marketing strategies at work and see results.