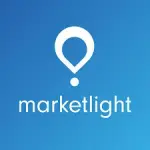 Long Description
Founded by Nickson Guay in April 2013, MarketLight is a digital transformation agency that provides tech-driven marketing solutions to global enterprises. The agency focuses on integrating emerging technologies into key areas of a business to help it deliver value to its customers. MarketLight has competent talents that specialize in turning complex data into applicable insights enabling companies to make well-informed decisions.
The digital agency has completed various digital transformation projects successfully over the past 6 years. Many brands trusted MarketLight's innovative ways to integrate digital technology and several of the clients are listed in Fortune 500. Integrating all the emotional and technical aspects of marketing into a unified value proposition is part of the vision of MarketLight.
MarketLight was established to help companies unlock digital possibilities to improve operational efficiency and the decision-making process. The agency is committed to turning every organization into a digital asset. Internet of Things, AI & machine learning, digital marketing, and advanced analytics are some of their specialties.