Advanced Digital Marketing Analytics (ADMA) Course Registration
Complete the required fields with trainee's details and submit the course registration form. Upon submitting the registration form and making payment, your seat will be reserved and we will contact you for confirmation.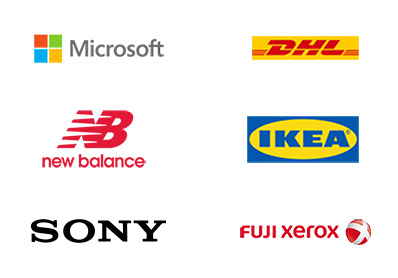 "My experience with Equinet has been good so far. The trainer's sharing of real life experiences has been helpful."
Yong Soon Boon, ITE College East
"Dhawal is always on the ball to answer questions! Appreciate the feedback and suggestions given to us during class."
Eva Wong
"Dhawal managed to teach and simplify something that was complex. I appreciate his patience and his industry knowledge plus his experience in answering the questions that I had."
Lorene
"Signed up for this advanced session after attending Basic GA course conducted by Dhawal. Learnt a lot from his sharing and knowledge on GA, and it was an extensive 2-days training. Even though im not proficient in GA, i'll take the knowledge learnt and apply it by within next 1-2 weeks. Thanks Dhawal once again!"
Teo Jia En
Companies Who Have Attended Our Courses
We train industry-leading organisations how to excel in Digital Marketing.
Be assured of the highest quality standards of training delivered in the classroom.